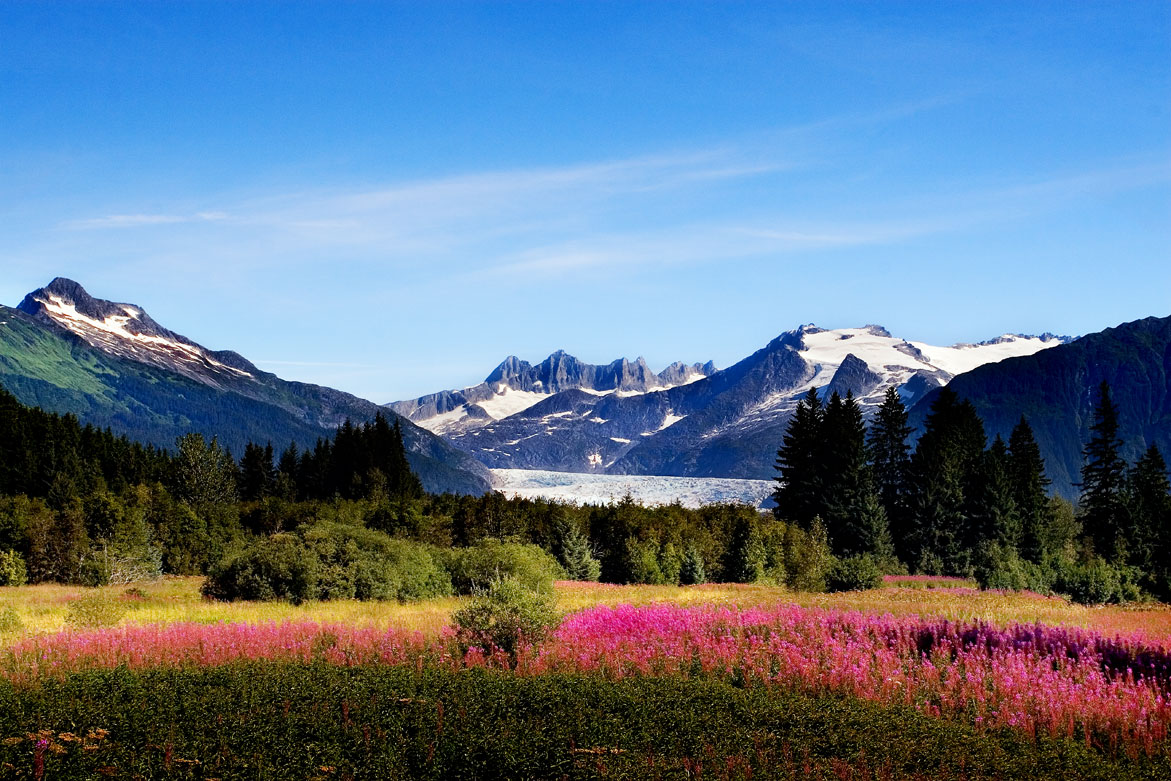 Sharing Experiences That Touch Others
Photography is an amazing thing . It is an individual experience, yet a shared one, as well. A Photograph stops time forever, but the moment continues to live on. Photography helps us instantly remember the heat of the sun on our backs and the smell of flowers in the air. Taking this image was a moment that I experienced alone, and yet, it is also a moment shared by others.
I had been in Alaska for a few days and had just come back from a disappointing shoot of Humpback Whales. We never did see whales that day, but as I headed back to the Hotel, I was greeted with this spectacular site. I was elated, and the disappointing whale turnout was quickly forgotten. No one was with me when I took the photo, yet I would share the moment with more people than I ever knew.
A few months later, my wife and I were invited by a friend to enjoy their cabin near Seattle, Washington. We arrived late in the afternoon and proceeded to unpack our gear. My wife walked into the bedroom and commented that she wasn't aware I had given our friends a print of the Alaskan Fireflowers. I let her know that I had not, but upon entering, I was greeted with a framed image that was nearly identical to my own. Indeed it was so identical, that except for a fluff of cloud in the sky, I would have thought it was my own image. I realized what had happened. Another photographer had gone to the same place, at the same time of year, at the same time of day, with the same type of light, and captured the "same" image.
It was an amazing, oddly connecting moment, with another human I had never met. It also showed the true power of a photograph. For at that moment I could remember the heat of the sun on my back and the smell of flowers in the air. Even though the photograph was taken by another, it still triggered the same memories.
Now that is true power.
Jonathan McIntyre
photography | web | media